The 2016 election has been a very unusual one for TV and digital news outlets, many of which became part of the story at some point in the campaign. That strangeness will continue on election night, as both Hillary Clinton and Donald Trump have planned their celebratory parties in Manhattan. In other words, right in the TV networks' back yards. For many anchors, producers and network executives, that means they get to sleep in their own beds
Anchoring the TV coverage of the 2016 election
...
Donald Trump called on Americans to 'deliver justice at the ballot box' as he and bitter rival Hillary Clinton spent the closing hours of the presidential election making their final pitches.
Amid calls from politicians from both sides for FBI chief James Comey to resign for 'meddling' in the election, voters cast their ballots today after the most toxic campaign in US political history.
Speaking in North Carolina, Republican candidate Mr Trump – who called himself 'Mr Brexit' during the campaign – promised that today was 'gonna be Brexit plus, plus, plus'.
The Night of Drama
Baba Bosa Nova: Predictions
Well after nearly two years we have made to Election Day and I am ready to make my prediction for how the race will turn out. I will also offer up best case scenarios for each candidate.
Just as a reminder I picked the 2012 race with 100% accuracy, though I was mocked and derided for, but I digress. I do not expect lightening to hit twice but here's to hoping: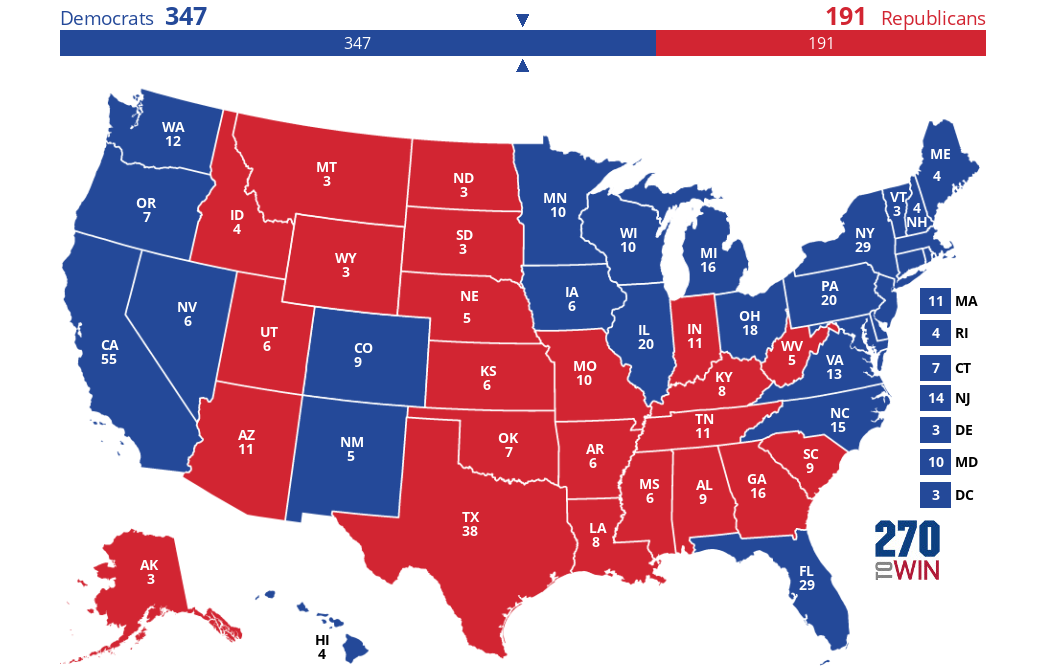 Click the map to create your own at
270toWin.com
I am predicting that Clinton will win the White House with 347 delegates to Trump's 191.
I gave Clinton Nevada, Iowa, Florida, North Carolina, New Hampshire, and Ohio.
I was shakiest on Iowa and North Carolina but in the last few days the polls were showing a trend back to Clinton. The main reason I gave Clinton Ohio is that Ohio has been won by the person winning the presidential election since 1964, the last time they did not was the 1960 election that John Kennedy won. I think it will be close but ultimately Clinton will come out ahead.
Simpson on the mark
Six years ago the fount of American wisdom,
Homer Simpson,
predicted the outcome of next week's US presidential elections. Standing on the steps of Capitol Hill, Homer said, "Fellow Americans, I have discovered your leaders are from outer space!" He ripped off their masks to reveal terrifying monsters. The crowd reacted with horror. The monsters smiled and said, "So what? It's a two-party system and you've got to vote for one of us."