Life is not lost by dying; life is lost minute by minute, day by dragging day, in all the thousand small uncaring ways.
— Stephen Vincent Benét, born on this date in 1898
Over a year before the Balfour declaration, in January 1916 Britain and France secretly divided among themselves large tracts of Arab lands in the Ottoman Empire ...
Historical Justice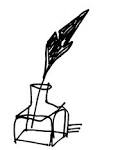 "I believe in evil. It is the property of all those who are certain of truth. Despair and fanaticism are only differing manifestations of evil.
~ Edward Teller (quoted in István Hargittai, The Martians of Science : Five Physicists Who Changed the Twentieth Century)

Adolf Hitler is the story of a failed liberal art student who blamed it on ethnicities he deemed privileged

Police are investigating whether childcare subsidies allegedly obtained by fraud have been funnelled to terrorists overseas as a series of raids across Sydney led to charges against two men for defrauding the federal government. Two men were arrested this week - Ali Assaad, 26, from Moorebank, on Wednesday and Hussein Dandachi, 26, from Old Guildford, on Thursday.
Police investigate possible terror financing links to childcare fraud arrests


Crespo, Andrew Manuel, Regaining Perspective: Constitutional Criminal Adjudication in the U.S. Supreme Court (June 10, 2016). 100 Minn. L. Rev. 1985 (2016); Harvard Public Law Working Paper, No. 16-40. Available for download at SSRN:http://ssrn.co/abstract=2794208
"Updated in 2016, the GTD World Map: 45 Years of Terrorism
displays the concentration and intensity (combining fatalities and injuries) of terrorist attacks that occurred worldwide across 45 years of data."
O
ur World In Data is made available as a public good: The entire publication is freely available, the data published on the website is available for download, the visualizations published in the web publication are made available under a permissive Creative Commons license, and all the tools to publish OurWorldInData and to create the visualizations are free to use by everyone (completely open source and available onGitHub here
)."
"New Ponemon Institute Report Finds Most Employees Have Too Much Access, Multiplying Damage When Accounts Are Compromised: August 2016"
High risk of terrorism financing through charities: report
"The phenomenon, which involves feeling intimidated, embarrassed, and overwhelmed by libraries and librarians, was first identified by Constance A. Mellon in 1986." The problem is worse in 2016, with a generation who grew up with the web: "As soon as you need to use scholarly resources, Wikipedia isn't going to cut it."
Escape the Beaten Path: The Strange Affliction of 'Library Anxiety' and What Librarians Do to Help
As building materials become more carefully engineered, building longevity is likely to increase, which may reduce demand for construction in the long term
Organic building materials to self-repair
Mikita Brottman started areading group at a men's jailbecause she believed in the power of literature to transform lives. Now she's not so sure...
To be sure
Like a beach with a sudden drop-off, the best poems put you in the cold ocean without warning: the sand under your feet falls away, your heart thuds in your chest, and it's all you can do to stay afloat. This column will focus on poems with deep water in them, in their sudden change in temperature, in their ability to grab a reader's attention, and in their marriage of form and content
Deep water
Tyler Cowen: How should one approach an overwhelming bookstore, namely the famous Strand in New York City? Where to start, which books should you discard, and how do you make those final choices? What if you could pick only three books to take home?
Michael Orthofer and I spent an hour together in the store, and our interaction was distilled into this 7:59 video. Self-recommending! And kudos to Jeff Holmes for doing the real work.

Here is my Conversations with Tyler dialogue with Michael Orthofer, the man who wants to read everything
Very few of the
Nuremberg defendants
were mentally diseased. Psychiatry can offer diagnoses, but it reveals little about the problem of human
Evil
Like that old poem about the six blind men, each perceiving an elephant in vastly different ways (a snake! a wall! a spear!), so it is when it comes to people's perspectives on Ernest Hemingway.
There is a

limp joke referencing one of Leonard Cohen's most famous verses:
Ring the bells that still can ring
Forget your perfect offering
There is a crack in everything
That's how the light gets in.
Bad joke or not, as so often happens in my morning reading, the bell rang ... again and again and again.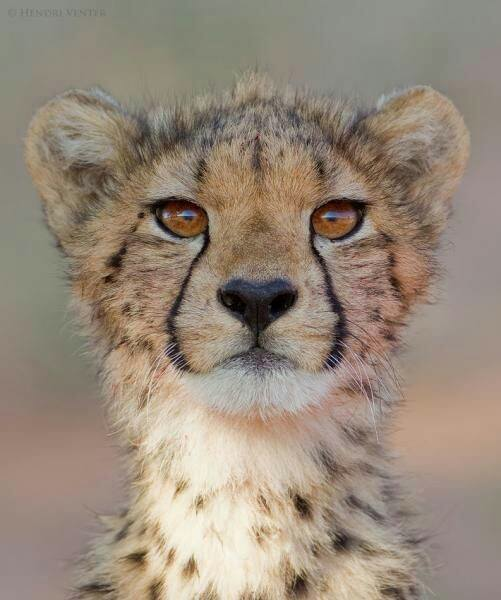 Indeed, he taught the world to write; his distinctive use of short, declarative sentences influenced many generations of young writers. He taught the world to hunt and fish: From trout streams up in Michigan to trophy marlin and tuna in the Caribbean to big game on the African veldt, his vivid depictions of these experiences inspired many to wet a hook or shoulder a rifle. He brought the drama and tragedy of bullfighting to the world and prompted many to journey to Pamplona to run with the beasts ...
Life happens when you're busy making other plans, but Stevie Smith never missed his chances to pen MEdiaDragon-like poem such as "Not Waving but Drowning," which begins:
Nobody heard him, the dead man,
But still he lay moaning:
I was much further out than you thought
And not waving but drowning.
When my sister Aga passed away at young age my dad observed that '"this is a life sentence" as children are supposed outlive their parents ... Nick Cave talks for the first time about the catastrophic loss of his son
Oscar Wilde wrote of Dowson: 'Poor wounded wonderful fellow that he was, a tragic reproduction of all tragic poetry, like a symbol, or a scene. I hope bay leaves will be laid on his tomb and rue and myrtle too, for he knew what love was'. Wilde himself would be dead nine months later.
There's more about Dowson. His poetry is out of favour now, but he contributed several phrases to the English language. He was the one who wrote 'They are not long, the days of wine and roses'. (Ab
sinthe makes the tart grow fonder)
He also wrote, 'I have forgot much, Cynara! gone with the wind,/ Flung roses…' And he was the first documented person to use the term 'soccer'.
A Meditation on Ernest Dowson ...
There is a fellow who collects "
album covers that are parodies of Beatle album covers
," and he has over 2,000 of them. How is that for markets in everything?
You can hear it in the lines of the Springsteen song 'Dancing in the Dark' when he sings 'I'm sick of sitting round here trying to write this book.' Not just any book but — implicitly — this great book. Kerouac's ambition, hope and hunger live on. The romance — and doom — of that will never die. You can see it. You can hear it.
Roa Lynn and Patrick Morgan
were moored in these waters,
bewildered on this river,
hostile, florid, morose,
they go off to sea or to hell,
with an intensifying love
that bathes them in light
or plucks them from the algae:
but the waters rush on
through darkness, full of voices,
a rhapsody of kisses and ashes,
streets bloodied by soldiers,
unacceptable reunions
of grief and blubbering:
so much carried by these waters!
our pace and place,
the ferment of the favelas
and ghoulish masks.
Just look what the water's carrying
up this four-armed river
~Pablo Neruda
A Look Back At How Hemingway Taught The World To Drink
First Look Media has decided to discontinue funding of Reported.ly, a social media reporting and verification outfit. Its travails raise important questions for all those interested in the truthfulness of information on social media. Read about it

on Poynter.org




"I never said that" is a classic line from politicians cornered about contradictions. If they're caught on camera, it's relatively easy to replay the contradiction (as Stephen Colbert does in the clip above). But what about a statement that's tweeted and then deleted?
Politwoops, a service
available in several countries
, allows you to search politicians' deleted tweets. Sometimes these contain just typos, others are somewhat more embarrassing (like
calling Africa a country
), and some are full-on position reversals.
Share with us a tweet
you think is inconsistent with a politician's later positions (from any country). We'll share the best one next week.
In his classic 1984 book Hackers: Heroes of the Computer Revolution, journalist Steven Levy traces the outline of a "hacker ethic" in an effort to determine what unites this amorphous group of technophiles. He eventually arrived at six core tenets of a hacker ethic, namely: total access to computers, freedom of information, tendencies toward decentralization/anti-authoritarianism, using computers to create art/beauty, using computers to improve life, and judging others based on their hacking skill rather than class, gender, race, age, or other irrelevant criteria.
The $200m fortune, the ex-wife and the other Woman...