"I have learned much about human relations through long experience. I give it to you in a nutshell: if you are in trouble, go for help and understanding to a person (media dragon) who is also in trouble! If you lose a dear one, if you are afflicted by an incurable disease, or even by a vulgar toothache, you will find real sympathy and understanding only in people with similar pains and miseries. Your best friends, in such cases, usually perform the ritual gestures, they send condolences, they visit you at hospitals with flowers, they recommend to you the best dentists, but their hearts are not involved—they live in another world, in a world where people haven't lost anybody, aren't ill, and have no toothache!"
~ Stanislav Rembielinski (quoted in Arthur Rubinstein, My Young Years)
After reading about this ... Odd dinOsaur aka dragOn ...
SUPPLIED: AUSTRALIAN GEOGRAPHIC those bones were found at Malchkin favourite spot at Richmond the famous Dinosaur Trail to Winton etc
*This week all kinds of images come to mind when we recall Our trip to Darwin through the Bourke, Mt Isa and the Kakadu National Park made huge impression on us. Kimberley is now calling !!!
Touring Tassie in 2009
was lots of fun as well as surviving those two long, long, journeys (over 10k km) to the Red center across the food basket of NSW and Victoria via Adelaide to Ayers Rocks and Alice Spring was amazing adventure. The people and the places are just amazing especially if one goes back via different towns such as Broken Hills. If you read between the pubs the amazing grey nomands we encountered the stories of thise humble caravans and their moving parts going into different directions ... They all survived to tell memorable tales at the camp fires / moments one would never be able to recreate again : not in life neither on stage ... Macca on Sunday comes closest to recreating some of those characters who roam the red earth ;-)
Have you
ever walked the streets of a major city for the first time and had the experience of losing your bearings, wandering a couple of streets from the well-marked tourist trail and suddenly finding yourself in unfamiliar surroundings? There's a sense of dislocation at moments like these, a feeling that the world has become unmoored. You know where you are, but simultaneously, you don't. At the outback We all tend to
experience a similar sensation, to boot filled with soulful spirituality ...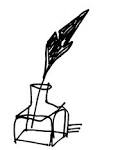 "A memoir is how one remembers one's own life." (Escapes from Communism, escapes to the land of Never Never and Peter Schrek ...)
~ Gore Vidal,
Palimpsest
In The Observer a variety of writers consider and debate fiction versus/and non, in 'Based on a true story': the fine line between fact and fiction.
Speaking of true stories and memoirs, Smith was commissioned by the
Guardian
to write a poem on "a subject suitable for Whitsun," and on May 16, 1964, the newspaper published her long and perhaps only controversial poem,
"How do you see?"
Longtime readers of Smith's work could hardly have been surprised by her mingling of doubt and faith, mockery and reverence...
"I do not think we will be able to bear much longer the dishonesty
Of clinging for comfort to beliefs we do not believe in,
For comfort, and to be comfortably free of the fear
Of diminishing good, as if truth were a convenience.
I think if we do not learn quickly, and learn to teach children,
To be good without enchantment, without the help
Of beautiful painted fairy stories pretending to be true,
Then I think it will be too much for us, the dishonesty,
And, armed as we are now, we shall kill everybody
It will be too much for us, we shall kill everybody."
Hidden Colours of Austalia
The Future of Travel 2016 report
examines how virtual tech can provide customers with instant access to products and service.Today, anyone can venture to far-off destinations from the comfort of home by skimming through global cuisines on Instagram, ziplinning through a rainforest in virtual reality or by taking a 360-degree hotel tour via desktop. Virtual technologies that transport us from our screen to a beachfront instantaneously are offering travelers a more authentic and inspiring look into the local culture of these intended destinations. Rather than gather suggestions from travel agents, prospective travelers can manage a digital stream of tips and reviews for self-guided research beyond the initial consideration to plan a trip. In PSFK Labs' new report, The Future of Travel 2016, we delve into the implications of these apps and gadgets that indicate a new era of travel discovery.
Brands Grant Travelers Access to Experiences Before They Book
Architecture holds greater meaning when skillfully integrated into the locale or natural landscape
In modern society's expanse, forests have gradually turned into concrete jungles. As a result, designers are beginning to push back to ensure that offices and city planners can create experiences that are in harmony with their local surroundings, and make a significant impact on the landscape and observer.
Creating Authenticity Through Context
Russ Roberts chats with Mitch Weiss on the economics of the Broadway musical
.
The Blue Kangaroo books are a firm favourite among Mumsnetters, and young fans will be delighted to find out how Lily and Blue Kangaroo first met. Emma Chichester Smith's skill of depicting the emotions of toddlers/pre-schoolers is enhanced by her beautiful illustrations making this series a classic for young readers.
We will not join this tour even though Vlad Putin is inviting MEdia Dragon ...
A Russian company has announced it will begin offering five-day tours of Syria for macabre holiday-makers to tour the front lines of the fight against the Islamic State.
Beginning in 2016, tourists from around the world will be able to take the "Assad Tour," which will apparently give travellers an inside glimpse of the epicentre of global jihadism, reports
Russia Today.
Top 10 worlds most loveable places: Edinburgh and Cesky Krumlov are divine
What Australia is Worth