~Jean Kerr, Mary, Mary
Best known for the famous Pont Valentre bridge, Cahors is a lively town which also has a small historic centre -
The place has the darkest black wine in the world
... Why black? Principally because it is almost black, just hold a bottle up to the light and you'll see into its deliciously inky depths. Cahhhhor
Dor in Cahor
Giant Goanna this time it is not linked to Sandra's Dural Backyard (Giant Pythons usually rule Dural ...)
"Amazingly, our Nov. 17 report wasn't even the first time this year a Florida jury held Ford liable for millions because a driver fell asleep." — Ted Frank Nov. 21, 200
Judge Kozinski ate a sandwich paid for by the ACLU and the National Law Journal and American Bar Association are

totally on it ...
Cites inmate's 18-year history of frivolous complaints: "Prisoner can't sue USA Today for not printing gambling odds, Pennsylvania court says" [
PennLive
]
New Labour leader, Jeremy Corbyn, has announced the creation of a new cultural post of Shadow Poet Laureate.
24 year old Arabella Strunk, currently Poet in Residence at Paradise Vale chicken-processing factory near Oswestry in Shropshire, was the surprise choice to shadow Carol Ann Duffy the official Laureate. "I'm over the moon," she told the Shropshire Star. "I think Jeremy's like really cool. I like the way he never wears a tie like that Iranian prime minister, whatshisname. And this girl has a thing about beards."
The world's largest cloning factory
, guess where? Yesterday my paper copy of the
FT
printed on its front page the pun "Factory to turn out 1m cows a year as China raises steaks in cloning research," though I cannot find it on-line. And "
Biologists induce flatworms to grow heads and brains of other species.
"
Avivah Gottlieb Zornberg,
Bewilderments: Reflections on the Book of Numbers
. You can never read enough commentary on the Torah.
Speaking of Torah which brings mixed memories of the bad Czechoslovak
army
army days of circa 1977.
The Life of the Mind is one of the most stimulating packets of thought ever published. Complement this particular portion with Virginia Woolf on the elasticity of time, Dan Falk on how our capacity for mental time travel made us human, and T.S. Eliot's poetic ode to the nature of time.
~ BoB DylaN
The magazine Mother Jones has defeated a defamation claim from wealthy Idaho businessman Frank VanderSloot, who challenged its coverage of him and of his business. In a fairer legal system, the left-leaning publication would get attorneys fees — and so would other prevailing defendants. [Coyote]
John Green narrates a Mental Floss video, "Courting Disaster: 24 Ridiculous Lawsuits" (more). The first case, of the woman who sued Century 21 over an 80-cents coupon issue, is one we covered here. Which ones are absent from our archives but deserved coverage?
The friendship of Lowell and Berryman was marked (more so than that of Lowell and Bishop) by a kind of rivalry. When Robert Frost died in early 1963, Berryman asked, "Who's number one? Who's number one? Cal is number one, isn't he?" (Berryman had hoped to be corrected in this judgment. "Cal" was Lowell's nickname—short for Caliban, and Caligula.)
Months ago, Rupert Murdoch bought National Geographic and fired most of writers. This just hit the stands.@historicalpics
"Four taxi drivers are suing Uber and seeking class-action status, alleging they've seen up to a 40 percent dip in business since the ride-hailing service began operating in violation of local regulations." The suit seeks class-action status on behalf of other St. Louis cabbies. [St. Louis Post-Dispatchvia Brian Doherty, Reason]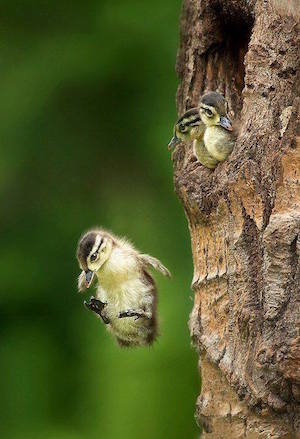 Serhii Plokhy,
The Gates of Europe: A History of Ukraine
, a good general history of the country not the tractors ...
Czech out Transylvania's Drakula in 2016 AD
Kevin Cate isn't a journalist. He works in public relations. But yesterday, he decided he'd had enough of people bitching about journalists and journalism. He sent a message out to subscribers of his daily newsletter, which gathers Florida front pages. It reads, in part:
The print and digital editions of newspapers allow us to be briefed like kings and queens for next to nothing. Seriously, you'd have to be a billionaire to afford that on your own.

Newspapers are worth defending.

So, tomorrow, I want you to share on social media why you love and subscribe to your favorite newspapers using #LoveMyNewspaper and tagging your favorite newspapers.
Cate didn't plan it, he said. He read something critical of journalism that made him angry and fired off his plan to Above the Fold Florida's subscribers. via Poynter
"This is why I think I'm going to be an artist. The things that really mattered sunk in and left their mark. Sometimes only a word — sometimes a peculiar smile — sometimes death — sometimes the smell of dandelions in Spring — once Love. Most people have little more mind than brutes: they live from day to day. I will go everywhere and see everything. I will meet all the people I can. I will think all the thoughts, feel all the emotion I am able, and I will write, write, write.
Thomas Wolfe's Letters to His Mother is an electrifying read in its entirety, brimming with precisely this "unappeasable hunger for life and for expression" that Wolfe channeled into his work and his ideas on art, literature, and life. Complement this particular portion with Georgia O'Keeffe's magnificent letter to Sherwood Anderson on what success really means and David Foster Wallace on the double-edged sword of ambition.
Valued Story teller