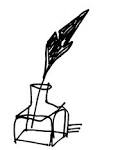 "But the old adage that men grow into office has not proved true in my experience. High office teaches decision-making, not substance. Cabinet members are soon overwhelmed by the insistent demands of running their departments. On the whole a period in high office consumes intellectual capital; it does not create it. Most high officials leave office with the perceptions and insights with which they entered; they learn how to make decisions but not what decisions to make."
~ Henry Kissinger, White House Years
We were so innocent and young then - speaking of young political staffers we are all saddened by the sudden death of a young guy who died this morning in our area ...
Friends of Nicholas Ruygrok are in shock after the newly engaged 25-year-old was killed while cycling in Maroubra on Wednesday morning.
Mr Ruygrok, a policy adviser to NSW Attorney-General Gabrielle Upton, was on an organised ride with the Dulwich Hill Bicycle Club when he was involved in a collision with a car at the intersection of Fitzgerald and Walsh Avenues just after 6.30am.
As far as societal issues goes, homelessness presents one of the biggest challenges. It is not enough to simply create more jobs or force those without homes into shelters, both of which often overlook the reasons why people have nowhere to go in the first place. One brand, however, is looking to help end homelessness, one cup of coffee at a time ~
Change Please
:
What would be lost if we lose libraries? Books help us remember who we are, the many things we've done wrong, the few things we've got right
Max Drucker of Social Intelligence said: "Our data shows us that a person with more than 200 LinkedIn connections, an email address that's been active for more than five years and a private Facebook profile is statistically the least risky type of customer."

Big data, social media, mobile phones, cloud computing and the Internet of Things are increasingly making it possible to comprehend and make sense of phenomena such as radicalism or access to safe water. This empowers many businesses to get involved in "icitizen science" instead of leaving societal issues to governments alone.
How to

T

ame a

D

ragon
Satoshi can prove his identity at any time by signing a message using his unique PGP. Or spending some amount of Bitcoins known to belong to him (the Genesis block). Craig Wright has not done either of these so far, so until then we must assume no.
World can be summed up in three words:

woes, women and wins.

The World In 2016, our annual collection of predictions for the year ahead
The World in 2016
To some extent it's a circular phenomenon: automation and disruption reduce costs and prices, reducing inflation and therefore interest rates. So monetary policy itself becomes a disruptor. Not only is wage growth the lowest on record and have unit labour costs not grown at all for three years, interest rates are the lowest they have ever been. In the US they have been effectively zero for seven years. As I see it the world has to deal with six great disruptions at once…
The six great disruptions (the greatest is trust)
Channel Partners, Nov 2015. Among Juniper's top 10 consumer and business technology trends for 2016 are a virtual reality explosion, wearable technology in the workplace and accelerated cross-platform integration
10 Tech Trends for 2016
Information Management, 24/11/15. Hortonworks Chief Technology Officer Scott Gnau shared his thoughts with Information Management on what will be five of the most important data trends to impact the CIO in the coming year
5 Data Trends That Will Impact You in 2016

This report suggests predictions for the coming years with a focus on Advanced Persistent Threats (APTs), digital crime and security, the future of the Internet, the future of transportation, and cryptographic standards
2016 predictions: it's the end of the world for APTs as we know them
Greece has offered 11 "last chance" tax amnesties since 1978, which has demoralized compliant taxpayers without increasing tax revenue to expected levels, according to Tonia Pediaditaki, a special legal officer for the Greek government's Consumers' & Environment.
Greek Tax Amnesties Erode Trust but Don't Dramatically Increase Revenue
Mortgages, Layoffs and Bribes Bloomberg. On "Lenda." Get it? Well worth a read. And you'll see those words, "disruptive" and "innovation" again.
Uber-type companies need to be understood as a radical departure from Amazon/EBay type models. Instead of displacing competitors through actual efficiencies, or by creating entirely new markets, its model is entirely based on getting the world to believe that it will inevitably dominate the entire industry. This requires aggressively suppressing any discussion of empirical economic evidence (which would undermine its case) and emphasizing the factors driving inevitability–the brilliance of its early stage investors, the ruthlessness of management, and the raw political power of the company's wealthy supporters….

[T]ere are no competitive economics behind the "inevitability" claim…
Ticket Books function as a train ride pass and aim to encourage reading in Brazil.
People only read an average of about two books a year in Brazil. To promote reading, Brazil's biggest pocket book publisher L&PM Editores created a collection of small paperbacks that also work as subway tickets.
In Brazil, These Books Double as Subway Tickets